Crystal River 2022
Crystal Bach schedule 2022


ENCHANTING MOSELLE
AMSTERDAM ROUNDTRIP
Voyage Number: RBA190729-10
July 29 August 8 2022 - 10 Days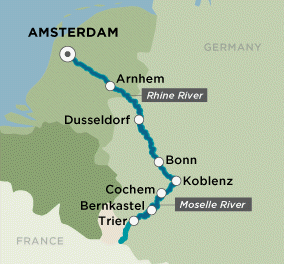 Follow a picturesque route of fairytale beauty and explore the river less traveled to discover meccas of music and art in Bonn, contemporary fashion and architecture in Dusseldorf, and the famed vintages of the Mosel Wine Region.
Do not option your Luxury Cruises CRYSTAL BACH River Cruise ANYWHERE ELSE before you CONTACT US. Why pay more than you have to?



Home
HURRY - EMAIL US NOW - CLICK HERE!