Crystal River 2023
Crystal Bach 2023


TULIPS-WINDMILLS
AMSTERDAM ROUNDTRIP
Voyage Number: RBA200409-07
April 9-16 2023 - 7 Days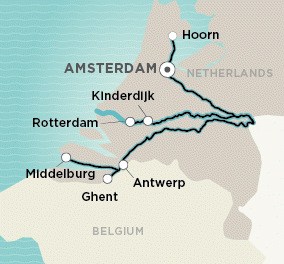 Cruise the inland waters of the Netherlands and Belgium to discover the land of windmills, tulips and wooden shoes; marvel at the spectacular modern architecture of Rotterdam, the medieval charm of Ghent and the artistic masterpieces of Antwerp.

Do not option your Luxury Cruises CRYSTAL BACH River Cruise ANYWHERE ELSE before you CONTACT US. Why pay more than you have to?



Home
HURRY - EMAIL US NOW - CLICK HERE!